SouthWest Explorer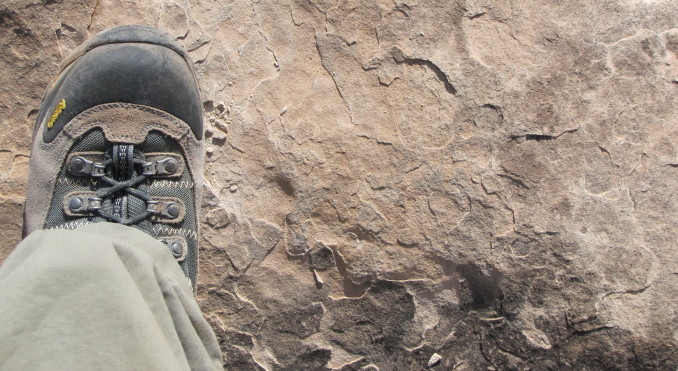 ---

I'm an avid outdoorsman and traveler. On the Southwest explorer page I'll post wilderness experiences in what I call a...
Storyteller's TourTM

-Jay Archer David
---
What's a Storyteller's tour? - Every land has veiled stories waiting to be told. So grab a cozy chair. Unlike travel guides with a catalog of facts and instructions, a StoryTeller's tour will weave you into a landscape. As a novelist, I'll bring the back-story of a locale to life with plot and suspense. Then, as you drive or stroll amongst its sights, sounds, and peoples your destination might resonate with different depth and meaning.

Also, like a leathery Dr. Jones pouring over charts and accounts by lamplight, I'll spread the table with topo maps, trails, pictures or newsreels (videos), so you can prepare to venture into a few of earth's old places that beckon us–anew.
---
"Grand Gulch drains nearly all the territory southwest of the Elk Mountain from (Mc)Comb Wash to the Clay Hills, 1000 square miles…each bend means a cave or overhanging cliff. All had been occupied by either cliff houses or as burial places."—Richard Wetherill, pioneer explorer
Detailed explorers guide, topo maps, trails, history, narrative and fictional stories of Grand Gulch Primitive Area—including Anasazi Ruin locations and descriptions. Tales of the Ancient Pueblo People, modern Indians and Settlers. (pictures)
---
The Aldo Leopold Wilderness, which straddles the crest of the Black Range and contains the most rugged and wild portion of these mountains, pays tribute to one of the greatest pioneers of Wilderness preservation.
Detailed explorers guide, topo maps, trails, history,narrative and fictional stories (pictures). Aldo Leopold Wilderness area which is in the Gila National Forest, New Mexico and part of the Gila Wilderness system.
---
The Anasazi Southwest Abandonment question -
Something had wiped out a wide swath of villagers at places such as Castle Rock and Sand Canyon Pueblo, something terrible…
Scientific notes and information regarding the Anasazi abandonment of southern Utah and the Colorado Plateau. Fictional story (pictures).
---
The Bisti and De-Na-Zin Wilderness are strange and picturesque badlands etched out of a most unlikely and barren terrain of table-top desert.
Detailed explorers guide, topo maps, trails, history,narrative and fictional stories (pictures).
---
This remote Inca Trail past Machu Picchu's Sacred Sister travels through dramatic glacial scenery, plunging thick forested slopes, and "old world" Peru.

It's quite unlike the crowded and famous Inca Trail that starts from Cusco. This route takes you past the lost city of Choquequirao, Machu Picchu's sacred sister, hidden high atop the Andes in cloud forests.
Detailed explorers guide, topo maps, trails, narrative story (pictures and entertaining videos).
---
New Mexico fall foliage provides the largest array of brilliant autumn colors available anywhere in the southwest.
StoryTeller Tale

: The Spaniard, Antonio De Vargas, had been born two-hundred years ago, east of the Río Grande, in the land of sun, silence, and adobe. When Michael, a young Gringo boy, first spotted De Vargas in a remote village in 1970, it was during the 'Festival of the Dead'. But it was not this strange village celebration which had summoned De Vargas from the nether. That's because, in all these centuries, neither De Vargas's colony nor his secretive brotherhood had ever truly been gone. Some purpose had thrown together the boy and man who lived in very different New Mexicos. But up here, in the north mountain vastness of the forty-eighth state, who could say whose New Mexico was real–and whose was not. (The Last Penitente)
---
7. Stay Tuned: this is an ever growing list ...